Check our guests reviews on Tripadvisor & their experience on Instagram


Blue Cave Tour from Split: Choose your option
Blue Cave Tour from Split is the most popular sea excursion in Dalmatia. Mostly thanks to renowned Blue Cave which is becoming famous worldwide. However, we also visit other mid Adriatic islands on the tour since sightseeing of Blue Cave, although amazing, is not very long.
That being said, if you want to visit Blue Cave, also know as Blue Grotto, you have 3 options:
You can join Five Islands Tour 
You can book private Blue Cave Tour or
You can choose the low-cost option, if you have the time
Each option has its pros and cons. It is up to you to decide which one suits you best, if you want to visit Blue Cave and mid-Adriatic islands.
Why is Blue Cave Tour from Split so popular?
Blue Cave is the most popular attraction in Croatia, when it comes to the coast and Croatian islands. Only comparable natural wonders are Krka Waterfalls and Plitvice Lakes which are located on the mainland. Not that there aren't other amazing sights in Croatia, natural and historical.
Blue Cave is special because it provides unique experience and breathtaking sight. Game of light and reflection which illuminates the cave blue, creates rare illusion which can be experienced only at few places on our planet.
On top of that, if you put your hand in the sea, you will notice your skin shimmering in silver-blue light beneath the surface. It is truly a mesmerizing experience.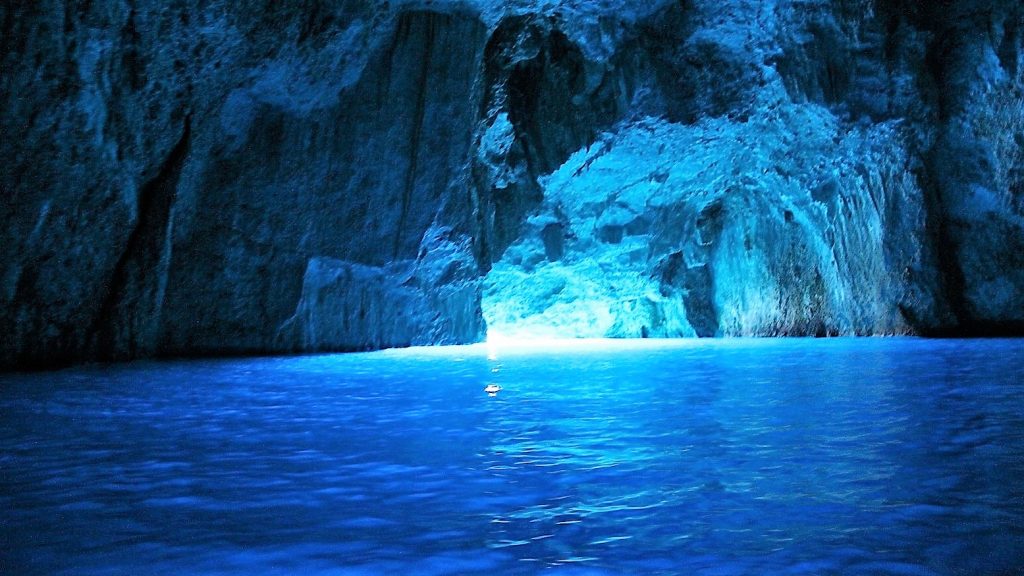 Blue Cave
History of Blue Cave
Up until 1884, location of Blue Cave was known only to local fishermen and nearby inhabitants. Before 1884 you could enter the cave only by diving underneath the cliffs which were hidding this natural phenomena.
Local priest revealed its location to Baron Eugen von Ransonnet, an Austrian painter. On Baron Ransonnet's suggestion they created an entrance to the cave for small boats, by blasting the entrance with a dynamite.
Thanks to Baron's stories, impressions and paintings of Blue Cave which were published in numerous newspapers and magazines, tourists from all over the Europe came to see this natural wonder with their own eyes. 
Important to know!
As the story spread, especially after Croatia became independent and its tourism blumed, tourists from all over the world wanted to join Blue Cave Tour from Split. Now, it welcomes over 100 000 tourists each summer. Most of them arrive during July and August.
Because of this fact, you have to wait to get inside the cave. However, there is a system which simplifies this process. Also, we visit other caves and beaches on the island so that you don't lose time needlessly, waiting to get inside the Blue Cave.
Porat beach
In case you have to wait too long, we visit Monk Seal Cave and Porat beach which are also located on Biševo island, relatively near Blue Cave.
Can you swim inside the cave?
Many visitors that join Blue Cave Tour from Split would like to swim inside the cave. Unfortinately, this is not allowed. Vis archipelago has been protected by Croatia's Nature Protection Act due to its massive potential for geotourism.
Besides Blue cave, Protection Act includes Medvidina cave or Monk Seal Cave, caves on the island of Ravnik as well as Stiniva bay.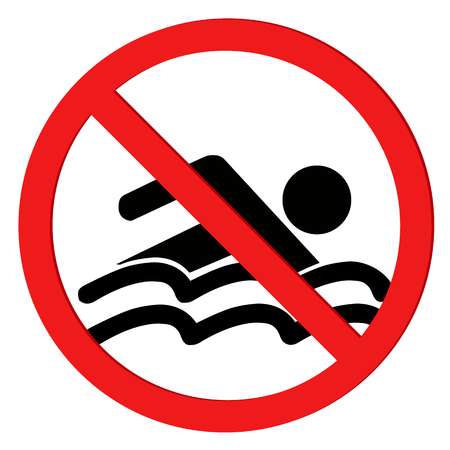 That being said, swimming is forbidden only inside the Blue Cave. No matter were you planning to enter the cave swimming or you wanted to jump from the boat.

Where is Blue Cave?
Blue Cave is located on small island of Biševo, near Vis. Vis is one of the main islands on mid Adriatic. It is also the furthest island from the mainland connected with Split, by ferry.
Although entire island of Vis has about 5000 inhabitans, Biševo which is located 5 kilometres southwest from Vis, has only few inhabitants. That being said, during summer season hundreds of tourists visit Biševo, thanks to Blue Cave.

Monk Seal Cave & Green Cave
Besides Blue Cave, you can also visit Monk Seal Cave and Green Cave. Although Blue Cave is the one to see, these two are special in their own way.
Monk Seal Cave is also located on island of Biševo, short speedboat ride from the Blue Cave. Besides being 160 metres long which makes it the longest cave among these three, it got its name thanks to Mediterranean Monk seal. This rare and endangered animal used the cave for protection, rest and as the spawning ground. Now, it is mostly visited by tourists from Blue Cave Tour.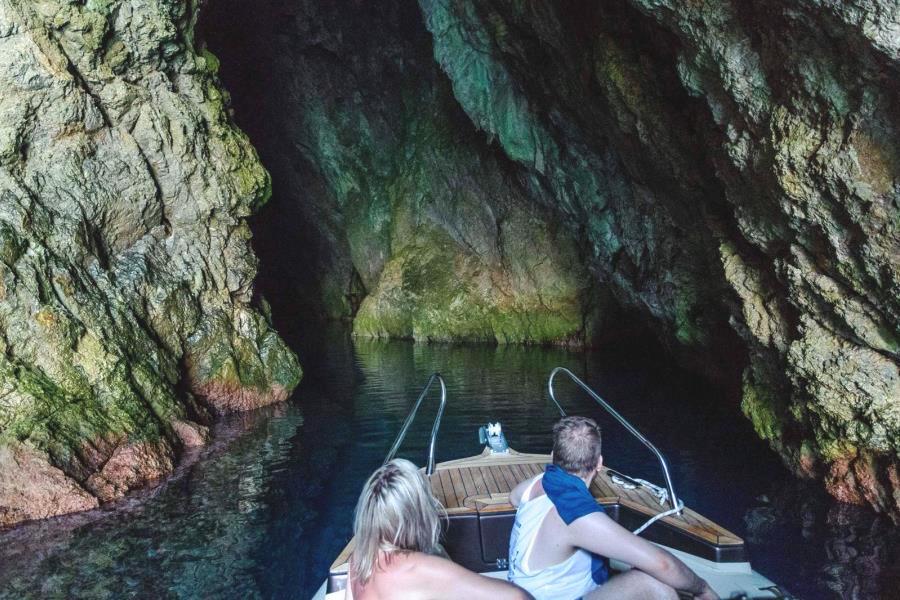 Monk Seal Cave
Green Cave is located in Vis archipelago but on island of Ravnik. Like the first two, it has it charms, too. Green Cave also has a small hole on the top through which the sun shines through, while illuminating green colored surface of the sea within the cave. Swimming is allowed in the cave and it is big enough for a boat to enter inside. You can even jump from the top of the cave, if there aren't too many boats and you aren't scared of the height.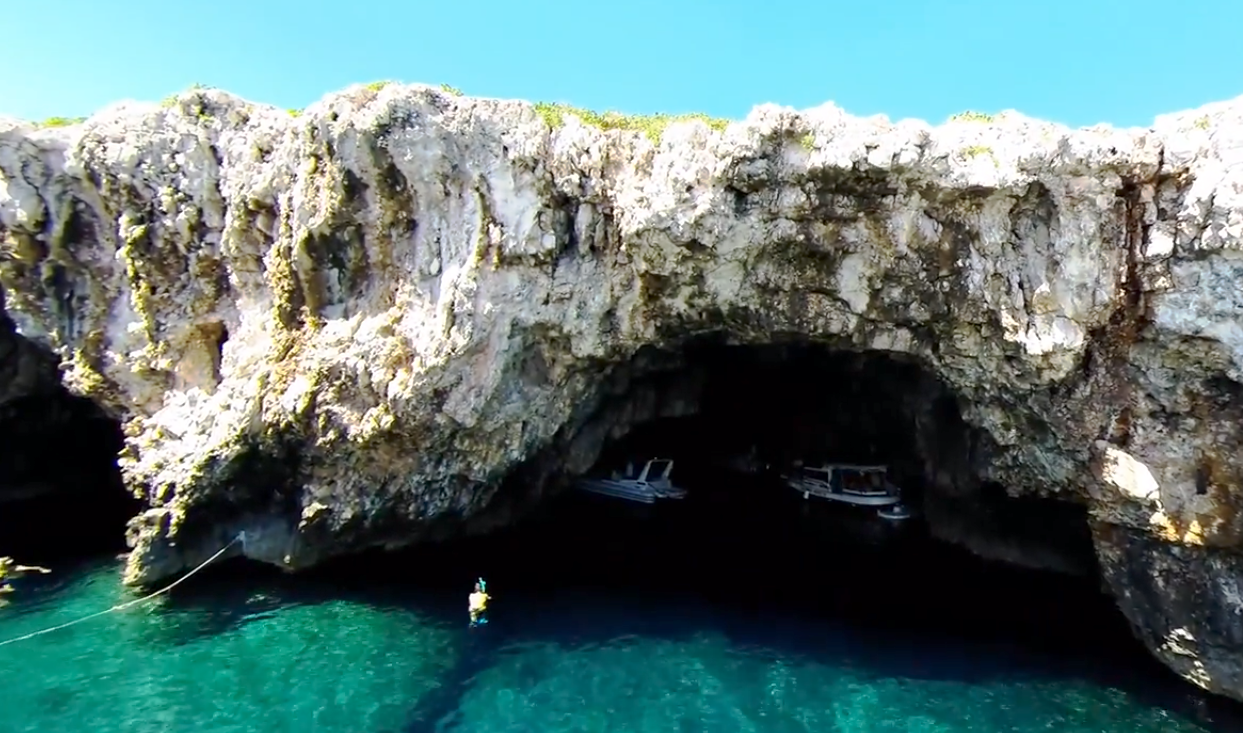 Green Cave
Blue Cave Tour from Split
Blue Cave & Five islands Tour is the most popular speedboat excursion from Split. It is also the most convenient and most efficient way to visit all the best locations on mid Adriatic islands in one day, including Blue Cave.
In case you want to spend a full day at Vis archipelago and have more time exploring the caves, nearby beaches and hidden coves, you can always book private Blue Cave Tour from Split.
If these two options are not suited for you, you always have a third option.
---
---