Check our guests reviews on Tripadvisor & their experience on Instagram


Split Transfers: We provide Land & Sea transports
Split transfers includes transports from and to city of Split, surrounding area, Split airport and mid Adriatic islands. We provide private transfers with boats, cars and minivans.
Whether you need land or sea transfer, we got you covered.
Besides the Split county, we also do transfers to Dubrovnik and Zadar. However, this kind of transfers we do only from Split.
For additional questions, options or arrangements, feel free to contact us via email, whatsapp or viber.
Pick up point
Although our headquarters are in Split, you can also find us in Trogir and Hvar. When it comes to pick up point, we cover town of Split and surrounding area which includes towns of Solin, Kaštela, Trogir, Stobreč and Omiš.
We also do boat transfers from islands of Drvenik, Šolta, Brač, Hvar, Vis and vice versa. That being said, we also do transfers from and to other islands and towns of Dalmatia.
Split Transfers - Boats
In case you just landed at Split Airport, you want to get as quickly as possible to some of the mid Adriatic islands or you're in a hurry to catch a plane but you're stuck on Brač, Hvar or Šolta, we have plenty of speedboats, luxury yachts and big boats for you to choose from.
Whether you want fast RIB boat, deluxe size speedboat, luxury yacht or a big boat for big groups, we got you covered.
Besides the boats, we provide experienced skippers which speak fluent english. Wherever you need to be picked up, just contact us and we will take care of the rest.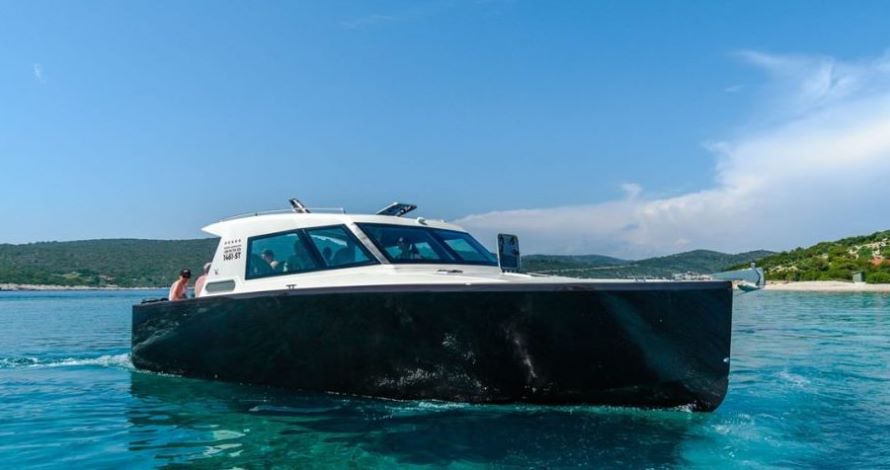 Aliskaf 37
Split Transfers - Cars & Minivans
If you just landed at Split Airport or you want to get from Split to Dubrovnik, Zadar or maybe Zagreb, let us know. We have air-conditioned cars and minivans equipped with free WIFI for comfortable drive to your destination. 
Besides the vehicles, we provide experienced drivers which speak fluent english and know the roads, history and the culture of Croatia. In case you want to learn more about the country, during your trip.
International Transfers
Although we provide land transfers to every part of Croatia, we also do international transfers to Bosnia & Hercegovina, Serbia, Montenegro, Slovenia, Austria, Italy and Hungary. 
However, if you require international transfer, pick up point has to be from Split or surrounding area. 
Split Transfers - How to book?
You can reserve transfer with the boat or the vehicle one month in advance, if you want. You will have to pay deposit which makes 30 % of the price. The rest 70 % you pay to the driver or to the skipper when he picks you up.
No extra fees. 
Fill the contact form below with necessary informations and we will check if the vehicle or the boat you want is available for the date and time you requested. 
After checkup, you will receive e-mail or text message, regarding your inquiry about private Split transfers. If you're in a hurry, contact us via whatsapp or viber on +385 98 907 8068. 
---
---
For quick answer contact us via Whatsapp or Viber on:
+385 98 907 8068
---
---