Split Boat Tours: Top excursions from Split
Check these Split boat tours to find out which one is best for you, your friends or family. Whether you want to go on the best tour possible or you just want to visit nearby islands, we got you covered.
We offer full day and half day tours as well as speedboat and big boat excursions:
#1 Split Boat Tours - Five Islands Tour
When it comes to Split boat tours, Five Islands Tour is at the top of the list. Not only that we visit Blue Cave on island of Biševo but we also stop for swimming, snorkeling and sightseeing on other top islands of mid Adriatic which includes Vis, Budikovac, Hell Islands (Paklenjaci) and Hvar. 
We also offer 3 types of speedboats for Five Islands Tour:
Although all three speedboats stop in the same places, each of them has its cons and pros. It only depends which one you prefer. Also, price per person is a bit different, depending on the boat. The bigger the boat, the more fuel it spends and the other way around. 
---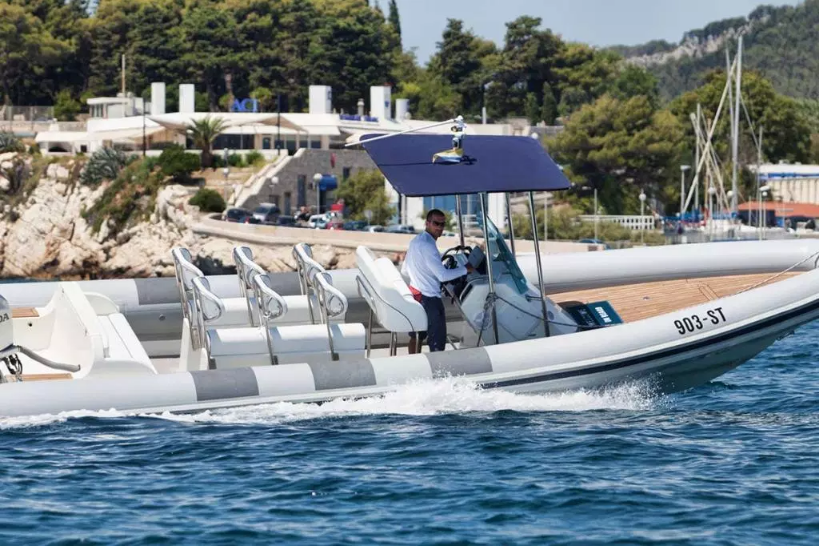 Our RIB boats are among the fastest on Adriatic, thanks to which you have more free time on the mid Adriatic islands.
Also, since they are lighter and more hydrodynamic, they cut through the waves more easily and spend less fuel. This also lowers the price and makes them perfect for our "Budget Five Islands Tour" which is among the best selling Split boat tours. 
That being said, RIB boats are open from the sides which gives you a felling of real adventure but it also provides less cover which isn't a problem during hot summer days. 
---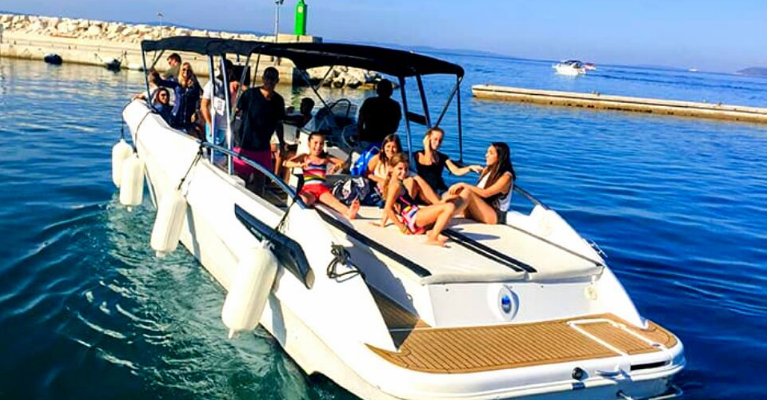 Our speedboats for "Standard Five Islands Tour" include Enzo 35 and Mercan 34. 
With their size of 11 meters, they are safe even when the sea is rough and yet small enough to visit all the hidden coves and beaches on the islands.
Since they are bigger and wider, they offer more protection from the sun, wind and the sea. However, due to their size and weight, they also spend more fuel. This makes a ticket for "Standard Five Islands Tour" a bit more expensive. 
---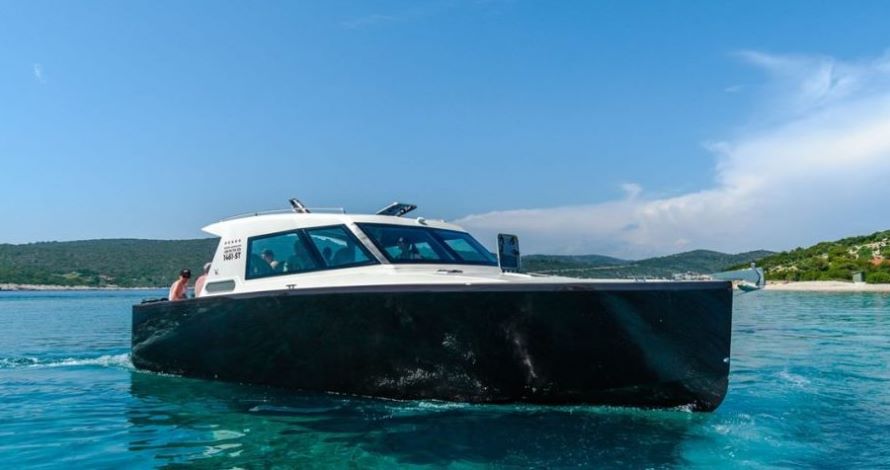 Our boats for "Deluxe Five Islands Tour" Colnago 35 Open, Aliskaf 37 and Colnago 35 Cabin provide more space, comfort and luxury.
They also have toilet onboard, shower, free WIFI and a cabin. Since they are bigger and wider, they also need to have a stronger engine or in this case, inboard engine.
Thanks to inboard engines Colnago 35 Open, Aliskaf 37 and Colnago 35 Cabin have spacious platform with the stairs, at the back, from where you can easily get in and out of the water. However, their size, additional equipment and fuel expenditure makes "Deluxe Five Islands Tour" the most expensive, when it comes to these three.
Bol & Golden Horn Beach Excursion
When it comes to Split boat tours with big boats, Bol and Golden Horn beach full day excursion is at the top of the list.
Not only that you have plenty of time to explore charming town of Bol and enjoy on famous Zlatni rat beach but you also have free lunch, coffee and breakfast which is served on the luxury yacht, renovated in old fashion style.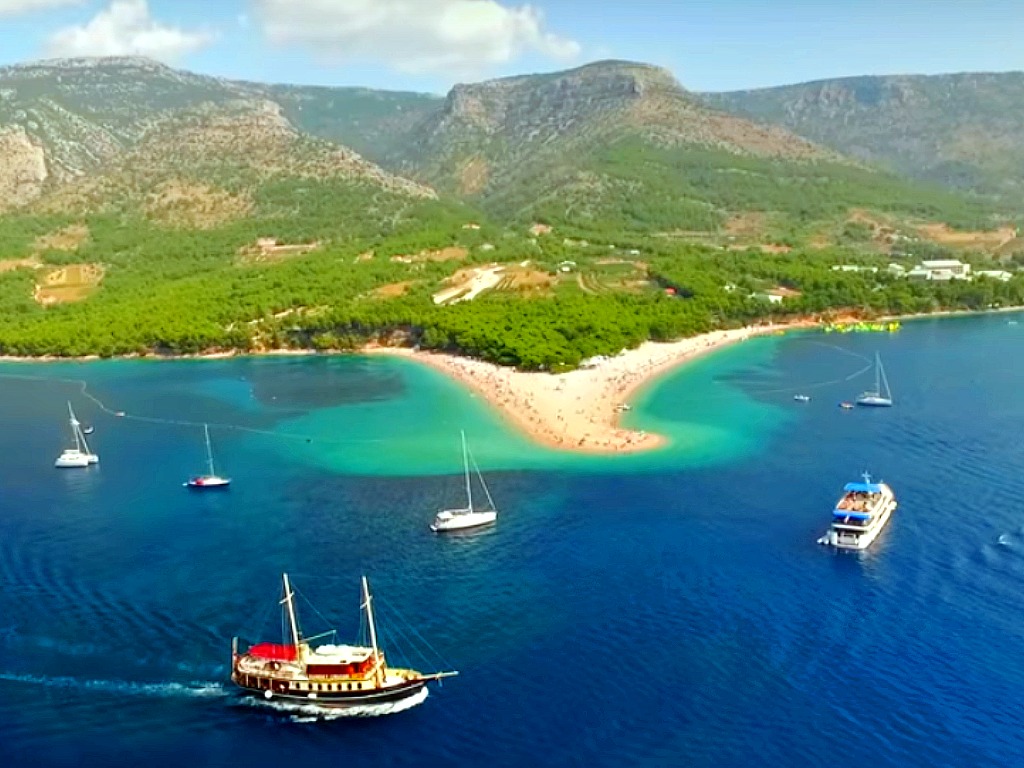 On the picture above, you can see luxury yacht Polaris passing by Zlatni Rat beach and heading to Bol harbour.
Three Islands Tour
If you want do a full day tour with big boat and you are on the budget, Three Islands Tour is the one for you. 
We visit Long bay on Čiovo, Blue Lagoon on Drvenik and Maslinica on island of Šolta with a big boat. The boat has two decks, one in a shade below and a sundeck above.
Also, food, drinks and snorkeling equipment are all included in the price. Lunch is served in a private restaurant, on the island.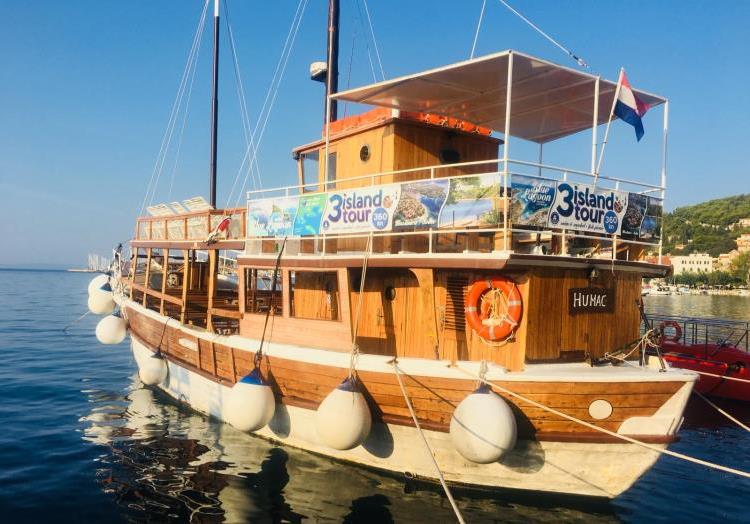 One of our big boats for full day three islands tour docked on Šolta island. Being 20 metres (66 feet) long and 5 metres (16 feet) wide, it has plenty of space on two decks.
Blue Lagoon Tour with a Speedboat
When it comes to half day Split boat tours, Blue Lagoon Tour with a speedboat is at the top. If you don't want to go or don't have time for full day excursion, half day speedboat tour is the one for you. 
You can choose between morning and afternoon tour with our top speedboats. We will visit nearby islands, Čiovo and Šolta, while highlight of the tour is turquoise Blue Lagoon at Drvenik island.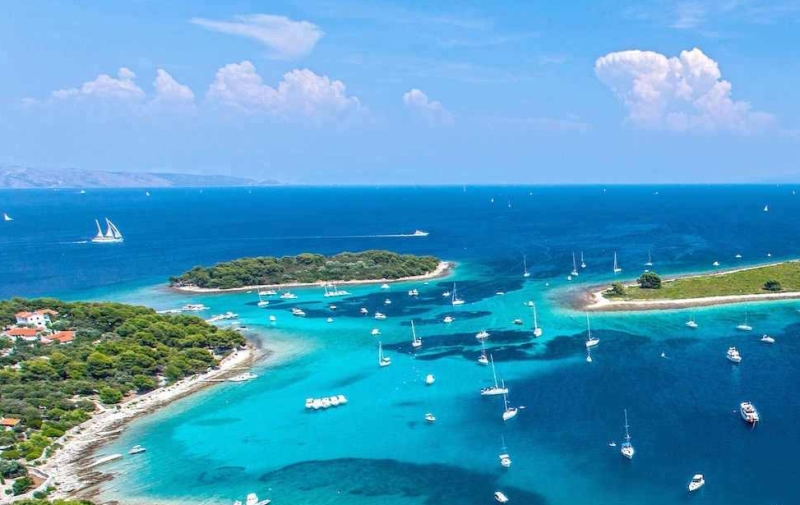 Shallow seabed and stunning colors of Blue Lagoon make half day speedboat excursion one of the best selling Split boat tours, especially when it comes to swimming and snorkeling.
---
CHOOSE YOUR TOUR
While booking the tour of your choice, you pay only deposit to reserve your place on the boat. The rest you pay on the day of departure, before boarding the boat.
Loading...
---
For quick answer contact us via Whatsapp or Viber on:
+385 98 907 8068
---
If you find splitexplore.com helpful, please share it, tweet about it or comment below. It helps us grow. Thank you!

Facebook Comments

Add a comment or write a review of your tour with SplitExplore.