Check our guests reviews on Tripadvisor & their experience on Instagram


Romantic restaurants in Split
Enjoy in one of romantic restaurants in Split with your loved one, during your visit to our ancient city. These restaurants have great indoor and outdoor design, delicious food and more often than not¸ a rich collection of wines. 
Most importantly¸ all of them have great location with amazing view of the old town¸ the beach or the bay. Perfect for romantic dinner with your significant other. 
Also¸ Split by itself can be quite romantic town¸ especially during spring and summer when it's full of colors¸ lights and festivals. Besides the dinner¸ you can enjoy in sightseeing 1700 years old Diocletian's palace¸ take a stroll to the beach or visit surrounding mountains to enjoy in romantic sunsets over the Adriatic sea with your loved one.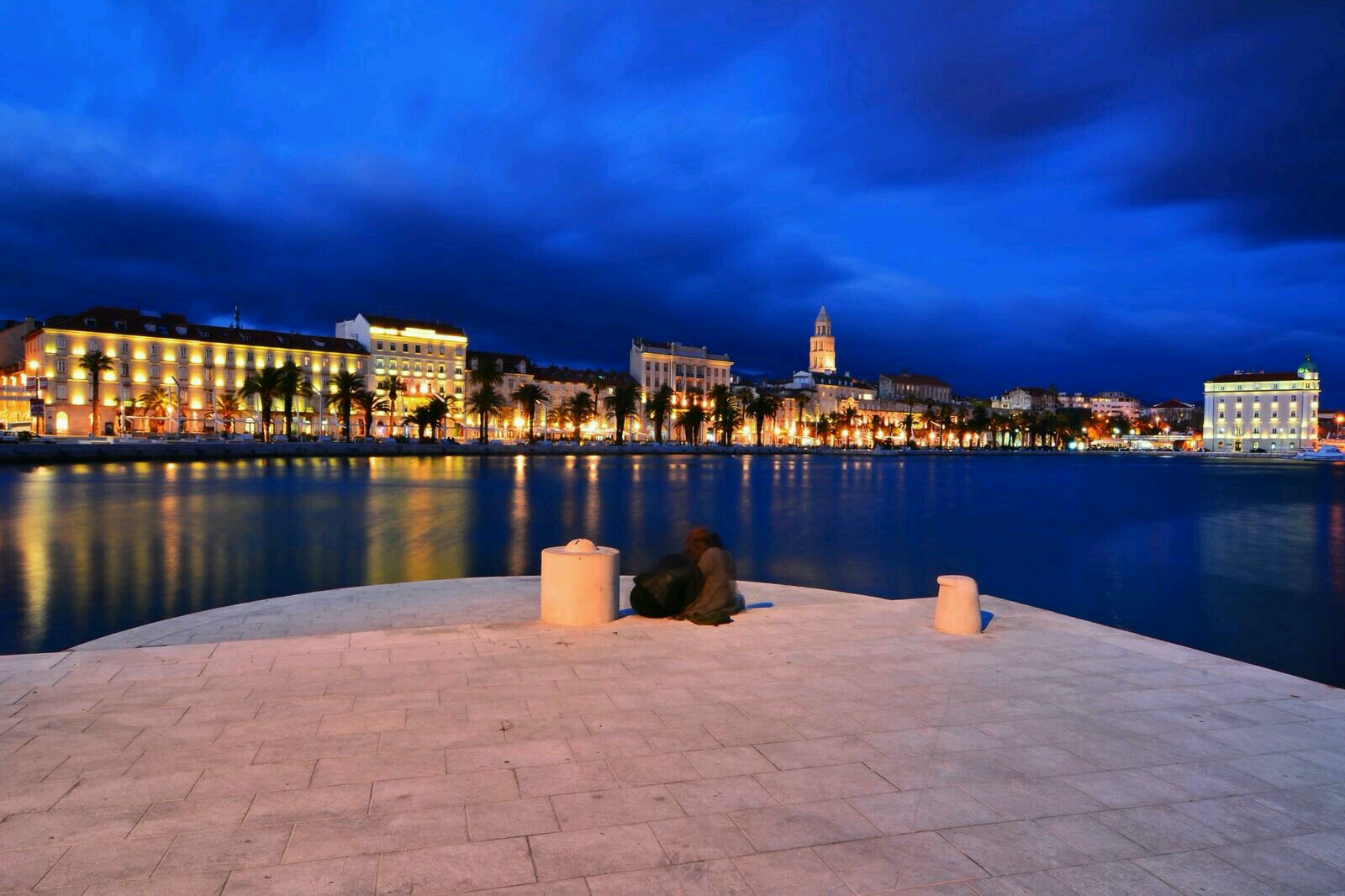 Split's Promenade with the Diocletian's Palace in the background
Best romantic restaurants in Split

These are the best restaurants in Split¸ when it comes to breathtaking view and romantic setting. Check their reviews and pictures on tripadvisor:
Terrace Vidilica is located on the south side of park forrest Marjan. Since it is located on the hill above the city¸ it provides breathtaking view of the old town and the bay. The food is nice but selection of wines is even better. Terrace Vidilica is best suited for romantic dinner as well as refreshing spot after sightseeing the park. However¸ you need to hike a bit up the stairs to get to it or take a taxi since there aren't many places to park a car¸ close to Vidilica.  
Restaurant Dvor is probably my favorite¸ when it comes to romantic restaurants in Split. It is located short walk from the old town¸ above the sandy beach Bačvice. Food and drinks are great¸ while the price is reasonable. However¸ the thing that makes this place special is the venue. The house which is now a restaurant¸ has been converted beautifully along with the spacious outside terrace that provides marvelous view of the beach and nearby islands¸ while the waves splashing on the shore improve already a lovely setting. 
The Caper Grill is a bit more on the expensive side and there is a good reason behind it. It is Radisson Blu restaurant located in the hotel. Since Radisson Blu hotels are among the best¸ their restaurants try to keep up to the highest standards. Not only that the menu is rich in top Mediterranean specialties but it is also complemented by a wide selection of wines. Amazing view of the bay from the terrace and incredible decor of the restaurant make it one of the best romantic restaurants in Split. 

Suprise your partner
We could also put some other restaurants on this list such as restaurants Adriatic Graso and Zrno Soli located near ACI marina¸ newly opened restaurant F De Mar or restaurant Re di Mare on the other side of town. However¸ we choose only the best. 
That being said¸ if you want to do something extra and suprise your partner¸ besides taking him or her to one of romantic restaurants in Split¸ let us know. 
You can rent a boat or book a private tour for just two of you and take your partner to one of the islands near Split. We can show you the best places¸ take you to hidden beaches or some of the most romantic places around Split. 
---
---