Check our guests reviews on Tripadvisor & their experience on Instagram

Zlatni Rat & Hvar tour: Full Day Speedboat Tour
Join us at the newest island hopping excursion which includes Bol and Zlatni Rat beach, Hvar island as well as Pakleni Islands and Milna on Brač for the finest wine tasting.
Despite Bol's famous beach, also know as Golden Horn and Golden Cape, is the highlight of the tour, other locations aren't lagging behind, especialy Hvar and its Pakleni Islands.
Why choose Zlatni Rat and Hvar Tour
Zlatni Rat and Hvar tour is somewhat similar to Five Islands Tour. Although both tours include visiting Hvar and Pakleni Islands as one of the destinations, the rest of itinerary sets it apart.
If you want to visit Hvar and Pakleni Islands along with popular destinations of Vis archipelago such as Blue Cave, Stiniva and Budikovac Lagoon, than Five Islands Tour is the one for you.
However, if famous Zlatni Rat beach is destination of your desire and not the Blue Cave, look no further. Not only that this tour starts bit latter, especially considering peak of the season, but it also includes somewhat shorter boat trip and no unnecessary waiting at certain destinations.
The tour goes every day at 8:30 AM and returns back to Split till 18:30. Since it is a speedboat tour, you have enough time to relax on famous Golden Horn beach, explore popular Hvar town, cool down on stunning beaches of Pakleni Islands and enjoy in finest wine tasting at local family resort on Brač island.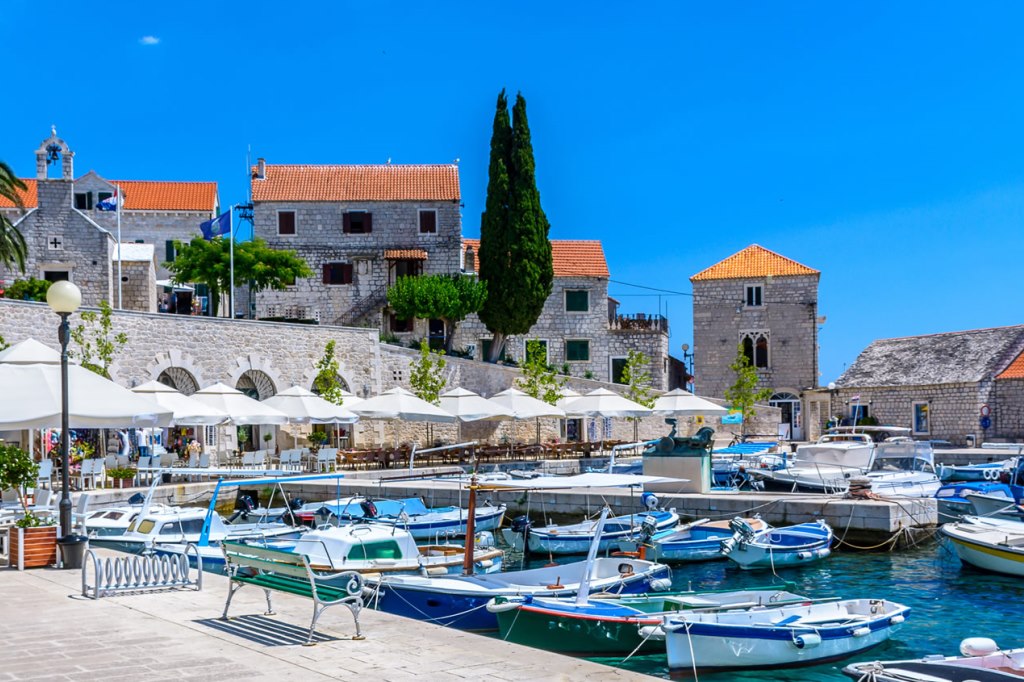 Bol port
Bol on Brač island
Bol is small, charming town and the only settlement on the south side of Brač island with many bars, restaurants and sightseeing locations. On the eastern side of this popular tourist destination you can visit pebble beach, Dominican monastery and its museum with rich archaeological collection.
In the city center, you will find sculpted old buildings such as Baroque mansion, the parish church of Our Lady of Carmel and Renaissance-Baroque palace where an art gallery is located.
East side of Bol with Dominican monastery in the background
The Promenade
You can hop on a panoramic train to Zlatni Rat beach or take a stroll along the promenade which will take you to the beach. 
Promenade provides many locations for picturesque views of the shore as well as plenty of bars and kiosks where you can buy some snacks along the way, enjoy the scenery or buy some souvenirs.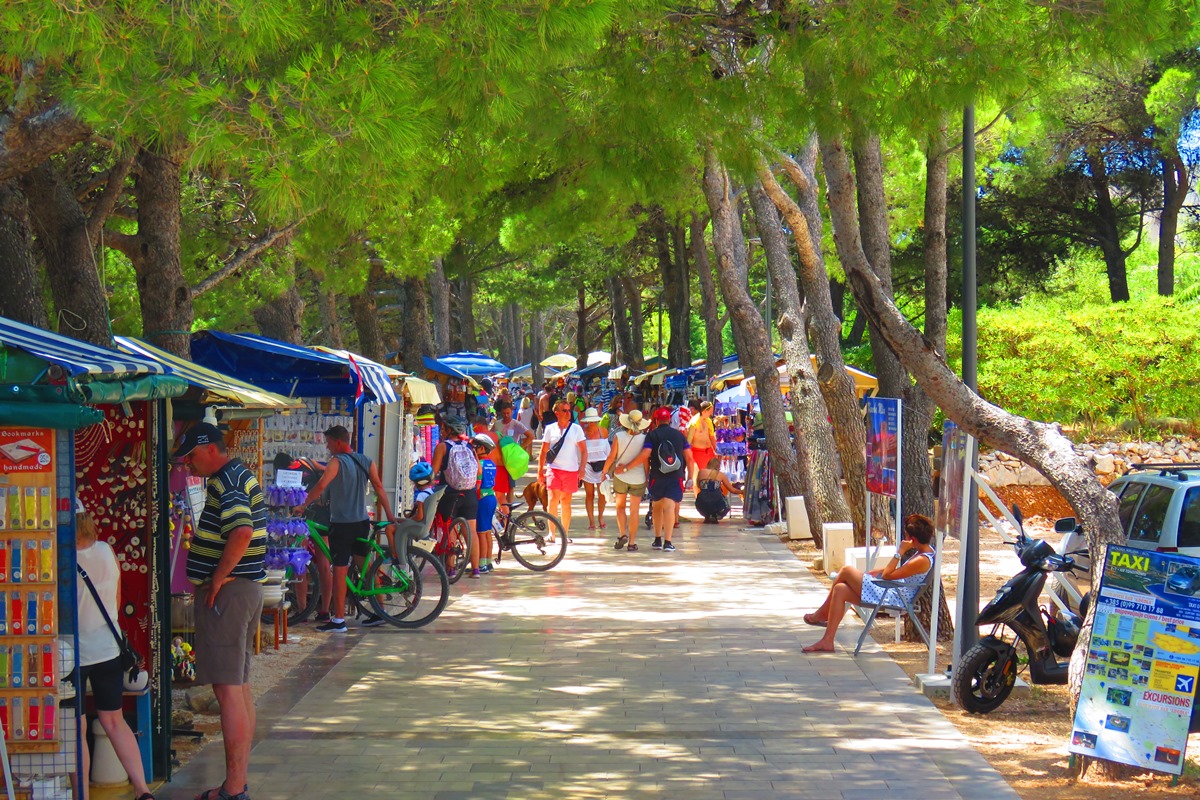 Bol Promenade
Golden Horn beach

At the end of the day, although Bol is one of the most popular cities among mid-Adriatic islands, the most interesting part of the town is its west side and the most famous beach on this side of the Adriatic, Zlatni Rat. 
Covered in small golden pebbles, beach protrudes over 500 meters out into the Adriatic Sea. Its shape changes with sea currents and ever changing winds which provides opportunity for enjoying in different water and windsurfing activities.  
Zlatni Rat is surrounded by deep blue and turquoise sea, while center of the beach is covered with forest, restaurants and beach bars. On the beach, you can rent a jet-ski or parasailing activities.
Zlatni Rat(Golden Horn) beach
Exploring Hvar town
Besides the clear sea, nice beaches and sunny days, you will found plenty of archaeological sites, stunning old buildings, monasteries, churches and ancient cultural monuments which speak about Hvar's rich and turbulent history.  

However, number one attraction is the old fortress located on the hill above the city. From the fortress you have beautiful panoramic view of Hvar and Hell islands. It takes only 15 minutes to the top, by foot.

On the other hand, if you're looking for summer parties, fancy restaurants, small pubs or local taverns with Croatian music and homemade wine, you won't need to look far. During summer, Hvar is known as the town that never sleeps.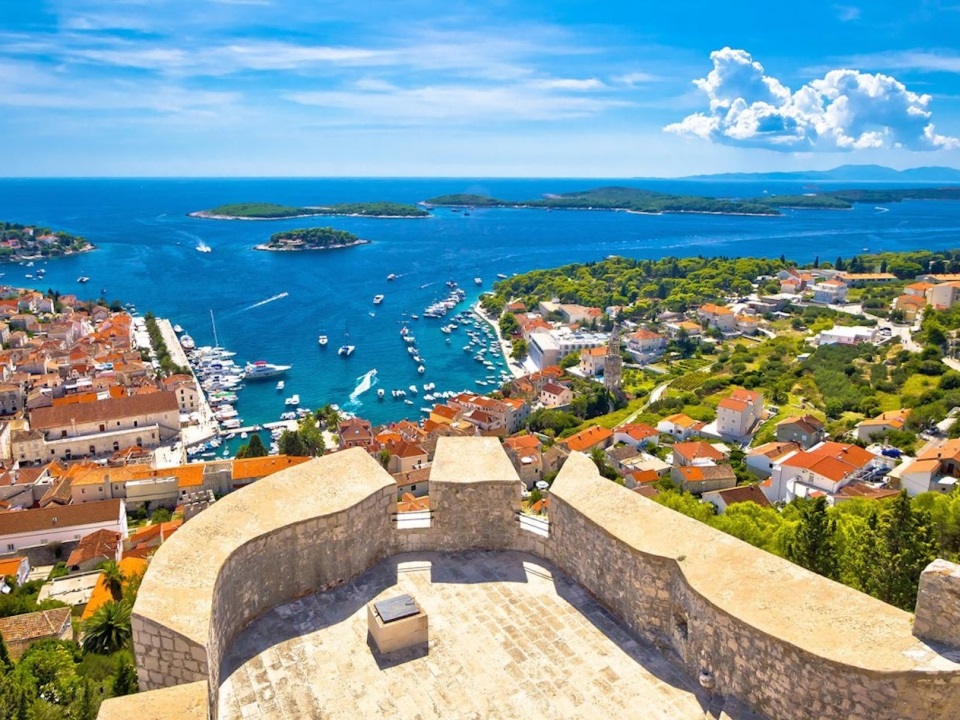 View from Hvar's fortress
Pakleni Islands
After exploring old town of Hvar, we're off to a short boat ride to beautiful Pakleni Islands, also known as Hell Islands due to long lasting summer heat. Despite being among smaller islands, Hell Islands are one of the most popular.
Two of the most popular beaches on the Pakleni Islands are Palmižana and Carpe Diem beach. Besides cooling off in a warm Adriatic Sea, you will found restaurants, lounge bar and natural botanical garden on Palmižana and Carpe Diem beach.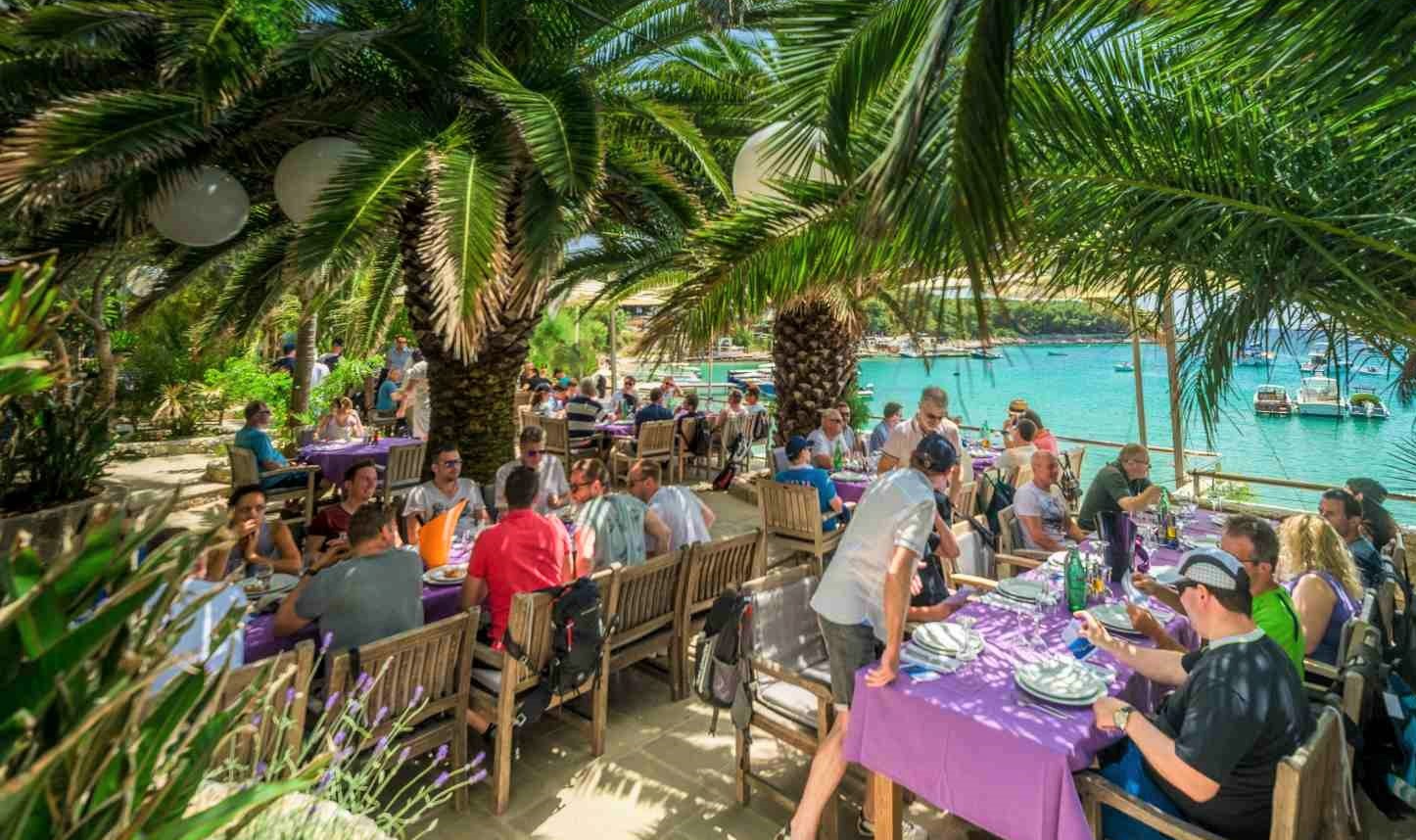 Lunch at Palmižana beach
Bonus Destination: Milna on Brač
Milna or as the Venetians called it "Valle di mille navi" is know as the bay of a thousand ships. Milna is known as the biggest natural harbor, ideally located for all sailors eager to visit Dalmatian islands. 
It is also perfect location for wine lovers as well as a short stop before returning to Split. That being said, sometimes we stop for a short break on Šolta island, instead of Milna which depends on the guests and the skipper.
Crystal clear sea, domestic healthy food, ideal condition for diving, sailing, fishing and one of the finest wine tasting at local family resort, is the reason why we stop to visit this hidden town on our way back from Hvar and Zlatni Rat tour.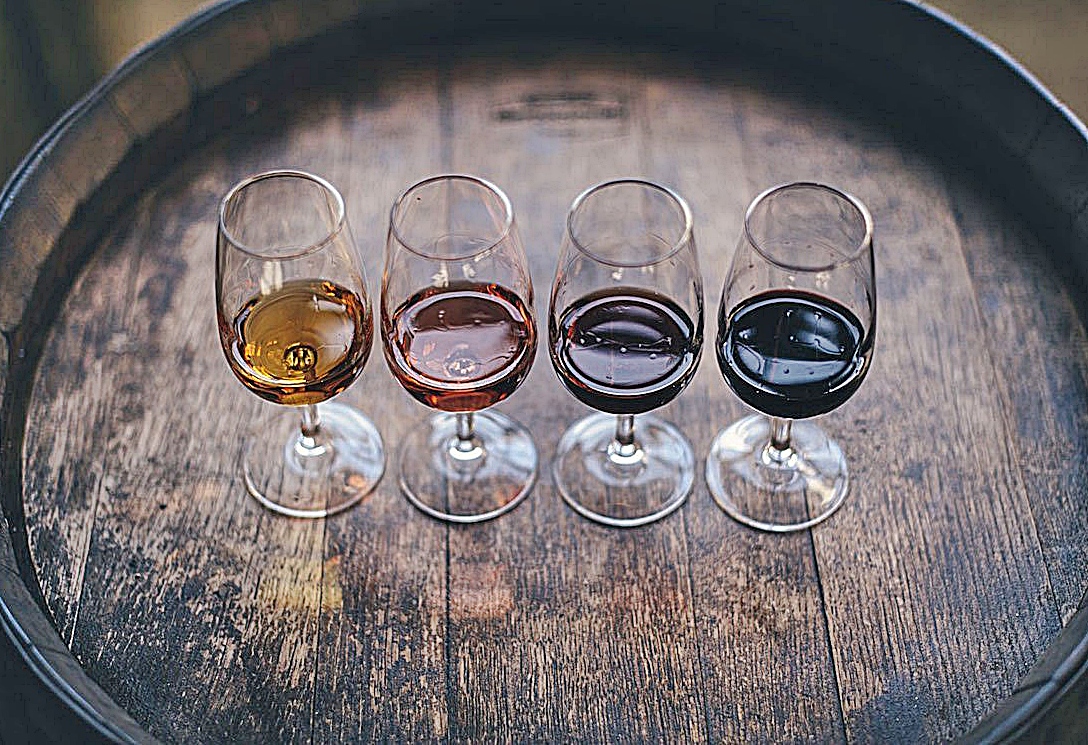 Want to try local wine?
TOUR MAP
First destination of the tour is always Bol and Zlatni Rat beach, after which we continue toward Hvar and Pakleni Islands, with short stops in Milna or Šolta on our way back to Split.
SCHEDULE
Full day speedboat tour to Bol and Golden Horn beach goes every morning from Split waterfront:
- DEPARTURE FROM SPLIT 
8:20 - 8:30
- ARRIVAL TO BOL 
9:20 - 9:30
- FREE TIME IN BOL TOWN & ZLATNI RAT BEACH
2 HOURS
- ARRIVAL TO HVAR TOWN
12:15 - 12:30
- FREE TIME IN HVAR TOWN
2 HOURS
- ARRIVAL TO PAKLENI ISLANDS
14:45 - 15:00
- FREE TIME ON PAKLENI ISLANDS
2 HOURS
- ARRIVAL TO MILNA ON BRAČ
17:20 - 17:30
- ARRIVAL BACK TO SPLIT
18:15 - 18:30
*Schedule may be adjusted due to weather conditions in compliance with the guests of the tour.

INCLUDED
English speaking crew, safety gear, snorkeling equipment and water are included in the price of the tour.
USEFUL TIPS
Here are couple of items you may want to bring with you:
Bathing suit, towel, sunglasses, sunscreen, hat, additional clothes for change and money if you want to buy souvenirs, snacks or try windsurfing and other water activities on Zlatni Rat beach. 
---
CHOOSE YOUR TOUR
While booking the tour of your choice, you pay only deposit to reserve your place on the boat. The rest you pay on the day of departure, before boarding the boat.
Loading...
---
For quick answer contact us via Whatsapp or Viber on:
+385 98 907 8068
---
---